a unified business solution
CFI SUITE™ FOR HAWORTH DEALERS
CFI Suite™ will enable you as a Haworth dealer to increase your profitability and enhance your operational efficiency. Running your business under a single platform helps eliminate disparate systems and software programs that do not talk to each other.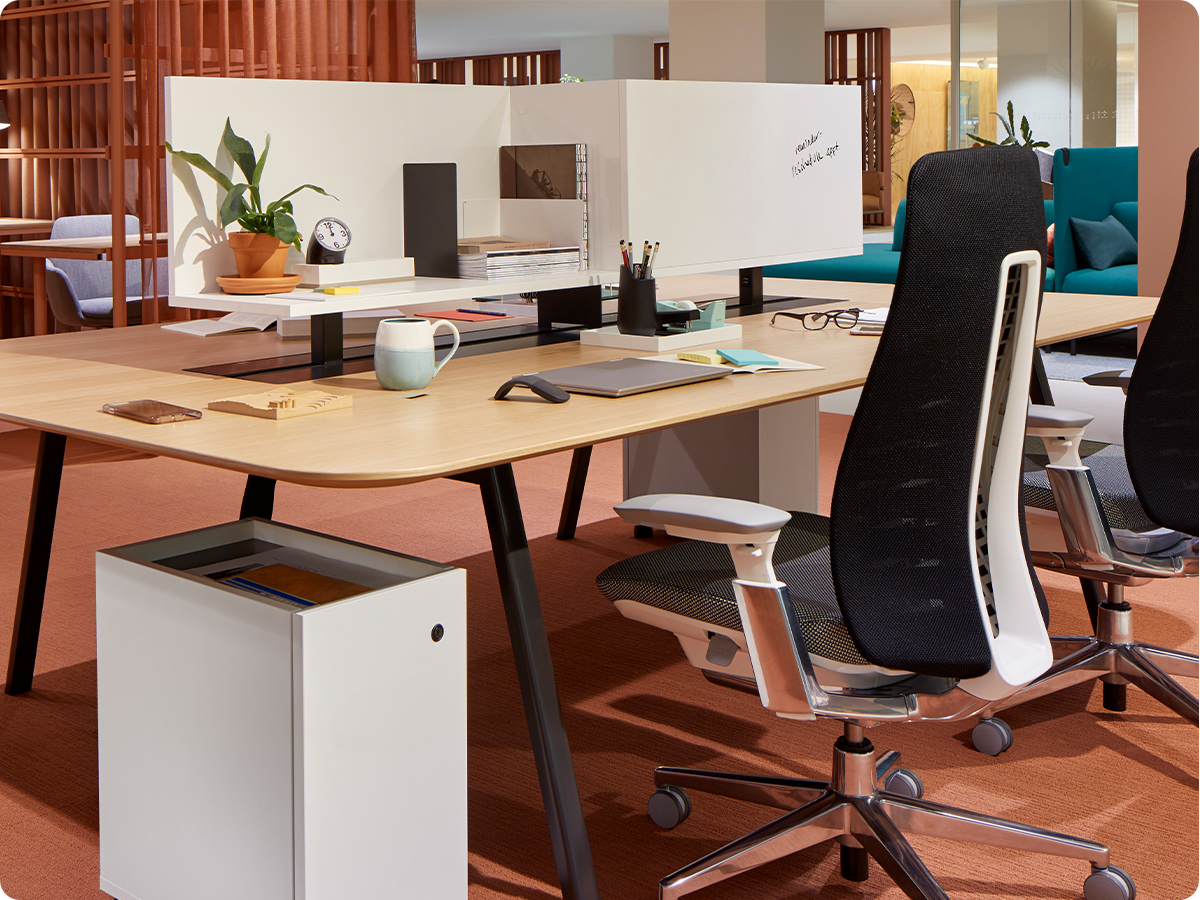 WHY CFI SUITE™
The global contract furniture industry is evolving at an unrivalled pace and is expected to grow at more than 5% CAGR from 2022 to 2030, from $58 billion in 2021. As furniture dealer, you need a powerful business solution to rely on, enabling you to focus on your operations and revenue rather than on disparate solutions which can hinder your productivity.
UPGRADE TODAY.



GROW INDEFINITELY.
Entrust us your business system upgrade and enjoy the benefits of using CFI Suite™. Our experts listen to your requirements and customize your next and final business system so you can foresee additional business growth.
Speak to our expert today to learn more about your CFI Suite™ implementation timeline.
BUILT ON THE GLOBAL-LEADING CLOUD ERP
Through R&D and with our expertise within NetSuite & the furniture industry, we have developed a suite of extensions to ensure optimal efficiency within your furniture business. CFI Suite™ leverages Oracle NetSuite's infrastructure (the global-leading cloud ERP) which provides a robust technology and security model to ease your business processes.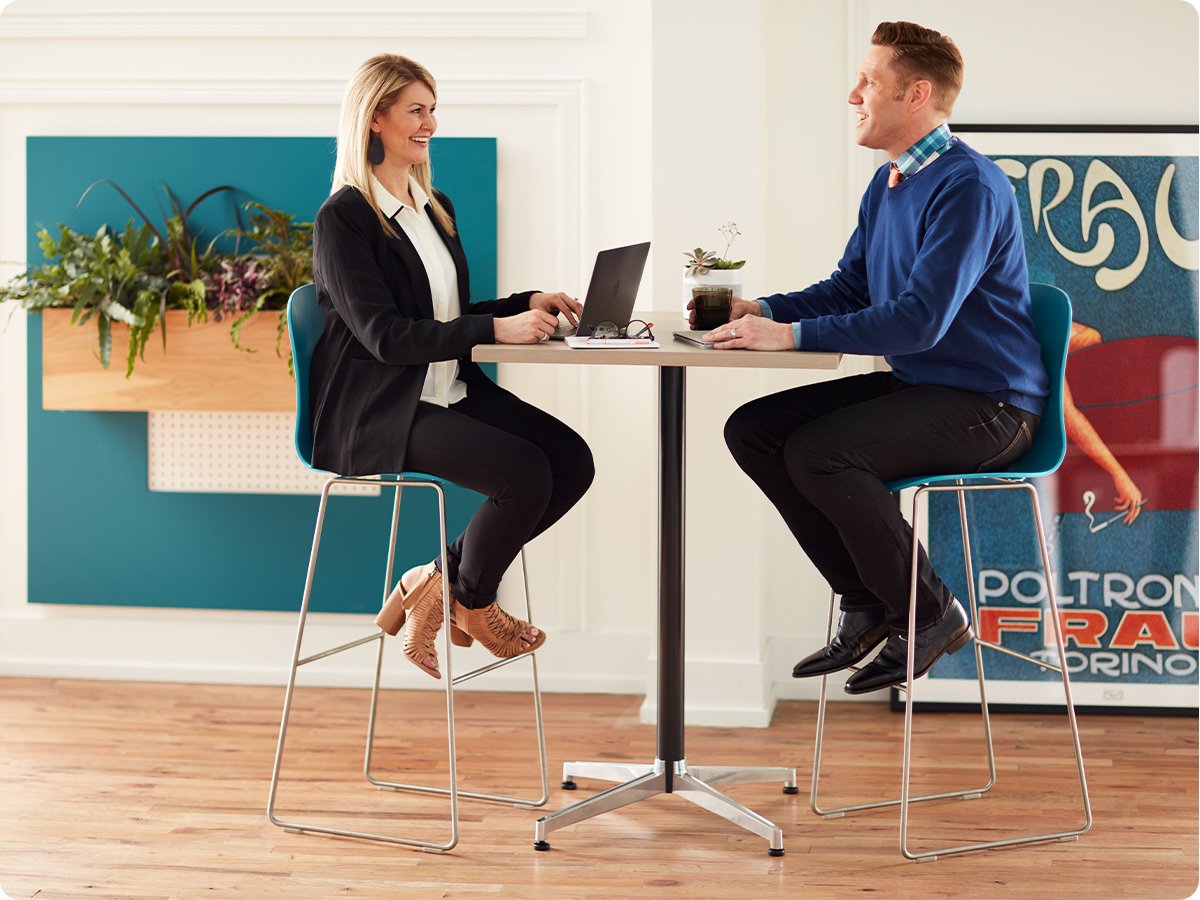 GENERATING NEW IDEAS.


SOLVING BIG PROBLEMS.
CFI Suite™ can be customized for the Haworth dealership of any size with specific features based upon your specific requirements.
SIT BACK. HIT PLAY.
We have created an exclusive Demo Video Playlist to ensure you are able to discover CFI Suite™ at your own convenience.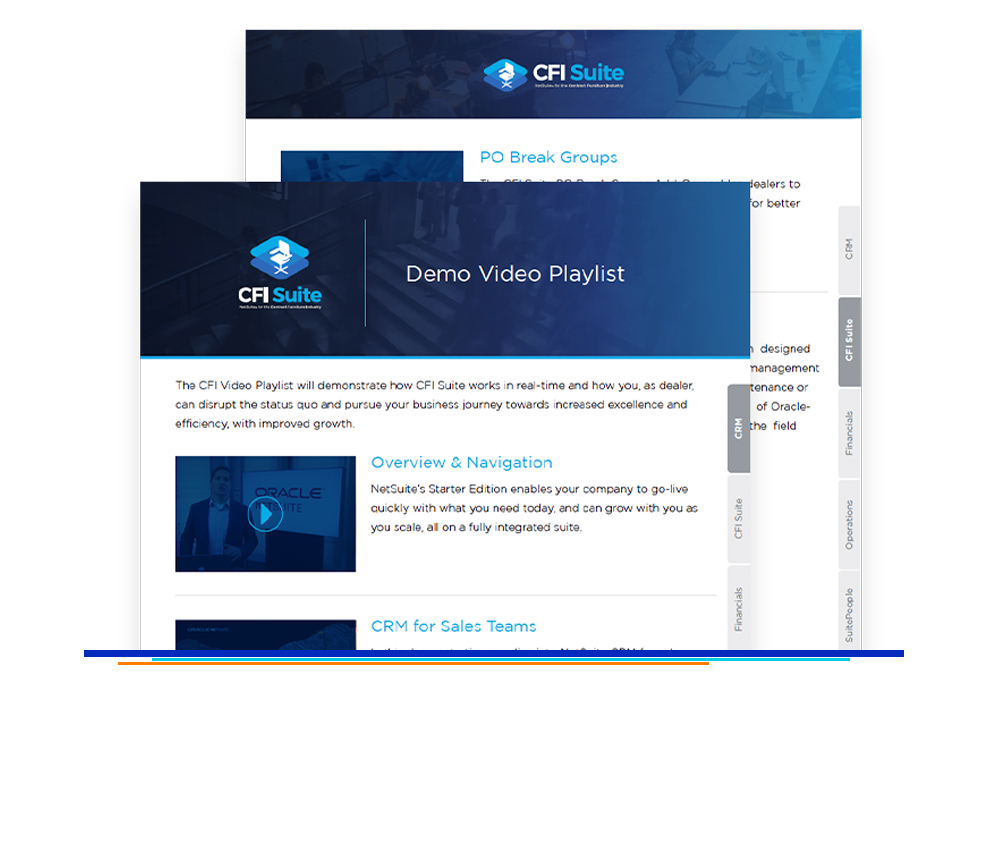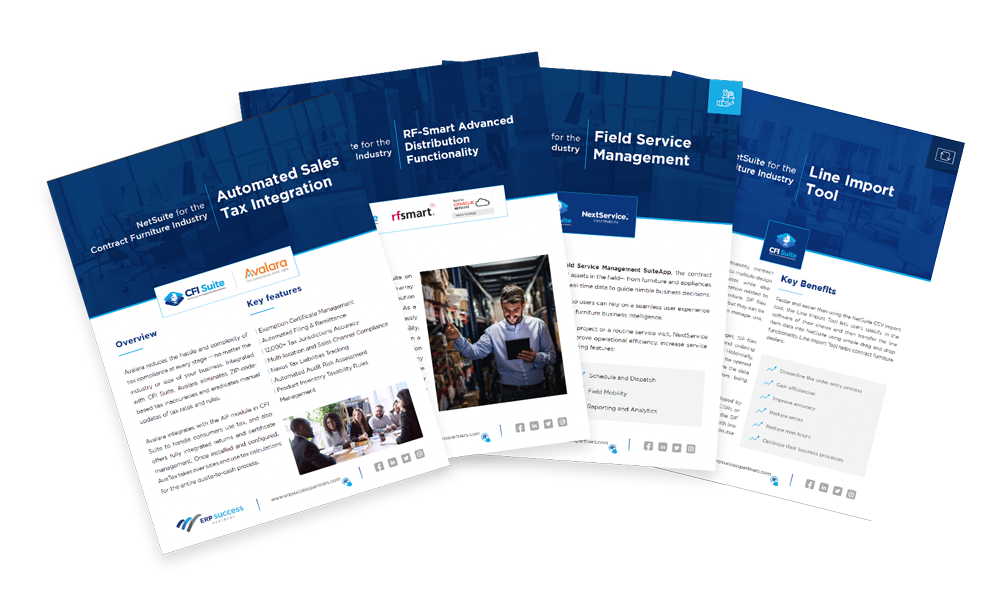 RESOURCE CORNER
Download our datasheets to learn how our SuiteApps (NetSuite extensions) will increase your competitive edge as a Haworth dealer.
Line Import Tool
Improve your time to quote process with simple Drag and Drop importing of SIF, csv, xml files and more on the Quote transaction.
Multi Line Edit Tool
Allows update of Pricing in Group and gives the ability to mass update various item lines through one click, while ultimately saving administrative efforts for SIF file exports.
Project Insights
Real-time analytics on orders being processed with ability to monitor forecasts, including WIP costs. Ensures realistic cost forecasts while respecting accounting standards of the Industry.
Avalara Automated Sales Tax Compliance
Avalara, integrated with CFI Suite, reduces the hassle and complexity of tax compliance at every stage — no matter the industry or size of your business.
NextService Field Service Management
With NextService, the Haworth furniture dealer has 360-degree visibility of assets in the field and can leverage real-time data to guide nimble business decisions.
RF-Smart Warehouse Management
RF-SMART ensures the Haworth furniture dealer has a realtime visibility into overall operations, also creating efficiencies through out inventory movement and detail.
Customer Assets Management
This tool will enable a comprehensive inventory management of assets owned by clients in real time.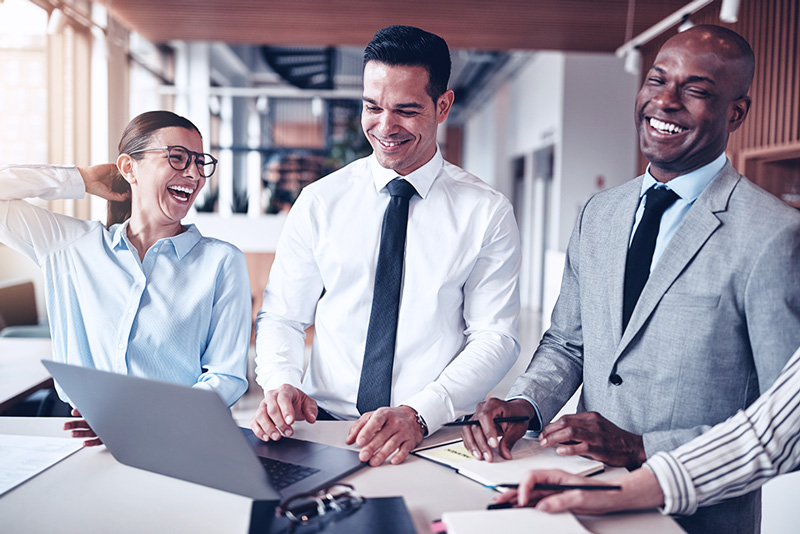 Global contract furniture consultancy streamlines its operations with NetSuite
A global contract furniture supplier streamlines its operations and improves customer service with NetSuite ERP implementation services from ERP Success Partners.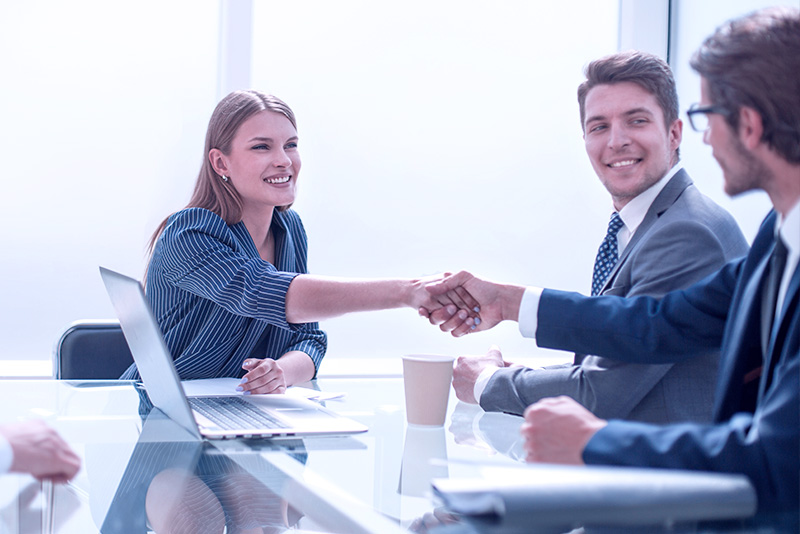 CFI company will use CFI Suite to hit $40 million in sales
Working with ERP Success Partners, HBI Office Plus implements NetSuite to move onto the cloud and launch a functional website that features live inventory and a broader geographic reach.
ERP Success Partners helps CFI company juggle multiple projects at once
Working with ERP Success Partners, King Business Interiors implements NetSuite + CFI Suite to manage its growing organization, streamline its operation, and gain efficiencies.
Insidesource uses NetSuite to support the remote working environment
Working with ERP Success Partners, Insidesource completes a fast implementation of NetSuite in response to customer demand.
ERP Success Partners helps CFI company maximize its NetSuite ERP investment
With NetSuite ERP, this major furniture dealer now processes, creates workflows, guides users, and minimizes errors.
WHAT THEY THINK. AND SAY
Your Success is Our Success.
Here's what our customers think about our Contract Furniture expertise
ERP Success Partners knows how our Industry works and what we're trying to accomplish. Their team gets us, and truly understand our industry and our goals.
Working with ESP really feels like an extension of your team – they are dedicated to truly understanding your business process, ideating an efficient solution, and solving problems with you.
ERP Success Partners interacts regularly with our dealer community to continually learn and innovate CFI Suite. It's the talented team and innovative leadership at ERP Success Partners that makes them such an important part of our team.
NEXT-GEN INFRASTRUCTURE
CFI Suite™ is built on a robust architecture and can be customized based on your operations' processes.
Want to learn more? Feel free to speak to one of our experts at your own convenience.